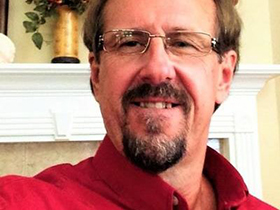 Alan Richardson
Phone: (979) 877-8493
Email: realestatewithalan@yahoo.com
---
I am a native born Texan. Married to my wife, Cindy for the last 41 years. We have 2 sons, 2 daughters-in-law and one grandson.
Starting in Athens TX I moved with my family to Bellville TX in 1982 and then to Katy in 2009. Working for more than 30 years in the oil and gas industry has developed the necessary skills to oversee the implementation of contracts between parties, employee management, budgets and a variety of projects both large and small. Excellent customer service has always been the number one goal for everything I did.
During those years I was able to participate in several real estate investment opportunities. By purchasing homes that were in need of repair, renovation or just some TLC I gained valuable knowledge and experience that I can put to work for you. Being able to buy a home at the right price and then turn around and successfully sell it quickly at the right price provided insight into the real estate market. No matter whether you want to sell or buy a "fixer-upper" a "move-in ready" or a rental property I can help you successfully navigate through the real estate process from start to finish.
Allow me the honor of putting my years of experience to work for you.